About dash of glitter
Dash of Glitter came to life in 2012 when my husband and I found out we were pregnant with a little girl. After going to other boutiques and seeing the outrageous prices, I knew a change was coming. I started out just making flower headbands and bows for friends and family, and today- we are a fully operating company! I am so thankful to be able to offer adorable boutique outfits without the hefty price tag. Dash of Glitter would not be possible without the love and support from my husband, family and friends. Most importantly, this dream of mine would not be possible without each and every one of my customers!!
In the past 6 years we have gone from a living room to a garage and then in 2018 we build our very first WAREHOUSE.
Building this warehouse is something I NEVER thought would happen, I never imagined I'd be this far!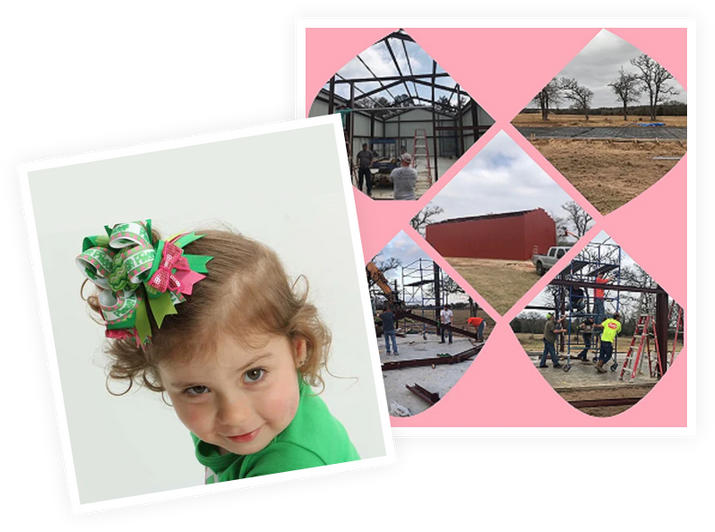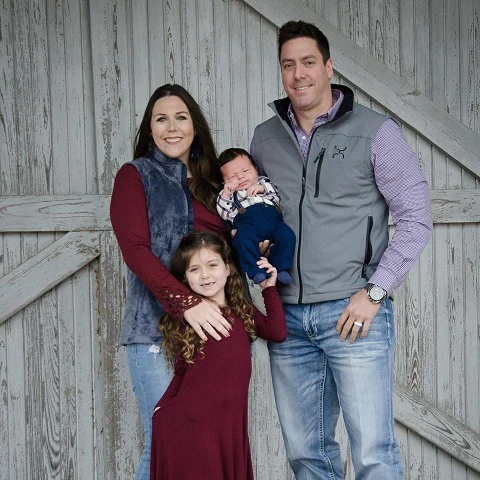 I want to thank my husband for allowing me to make our living room a constant mess with my work, for putting up with the constant runs to Hobby Lobby or any local craft store. For being with me for every single craft show on the weekends. Y'all he did ALL the set ups, break downs, food runs and even rocked the selling little girls clothes job. I will never be able to thank him enough for taking a different position in his coming and moving me back home where I could build a warehouse on my parents property to grow my dream. He is my rock.
My family- From my dad holding and cutting tulle with me, measuring ribbons- doing anything he could to help me make more and faster. My mom for watching our daughter every weekend that we had a craft show to helping unload and count inventory, and down to putting labels on bags. My brother David and sister in law Jocelyn for driving 3 hours some weekends just to help me get a hold on orders that I was drowning in and for taking over the job of personalizing the outfits and making the custom boy shirts. The emotional support is some of the best support that pushed me where I am today and all though they are all the way in California, my brother Eric and sister in law Jessica- have talked me through the stresses of how can I do this, how can I fit one more thing in this garage.
Hearing how proud my family is of the dream I have created, chased and made our reality is unimaginable.
My Friends have been some of my biggest cheerleaders. Kayley, who moved in with us in Fort Worth to work with me over a year- this girl would work 16 hours a day at times- in the blistering Texas heat to some of our crazy cold days in a garage with no heat or air. My friends that would drive 3+ hours just to come help for a day or two. Janeann for taking over the crazy job of customer service and being there to unload Dash of Glitter as it made its way back into Thorndale, Texas. She is the best warehouse manager one could ask for! Adriana who is our newest member who is willing to go above and beyond for anything we need! To girls who cheer me one- you know who you are, y'all make this possible, offering to help me on the weekends if I need it, asking if there is anything y'all can do and now offering the most precious girls to be walking Dash of Glitter Models :)
Finally- the guys who built the warehouse, who put up with me not wanting to hire outside workers so we could afford more inventory to offer our customers. My husband, father, brother, Kelly, Mike, Ronnie, Dan- these guys worked in the freezing rain on scaffolds and lifts risking their safety for me. Who does that? Family does that.
I love each and every one of you who is reading this right now and THANK YOU for everything you have done for my dream. You didn't have to, but you did!
-Birttany Beecham, Dash of Glitter Owner